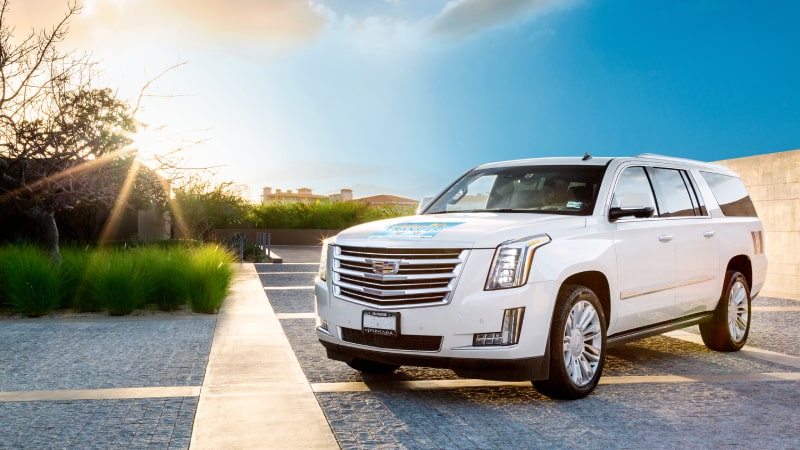 Cabo Transfers promises a comfortable and luxurious transportation experience in our new luxury vehicles with fully licensed qualified bilingual drivers. Transportation around Los Cabos has never been so easy. Each of our vehicles are fully insured, expertly maintained, and feature quality air conditioning. If you opt for the "Concierge Service" your transfer can include a variety of beverages to keep you refreshed. Cabo airport transfers and Cabo private transportation in style!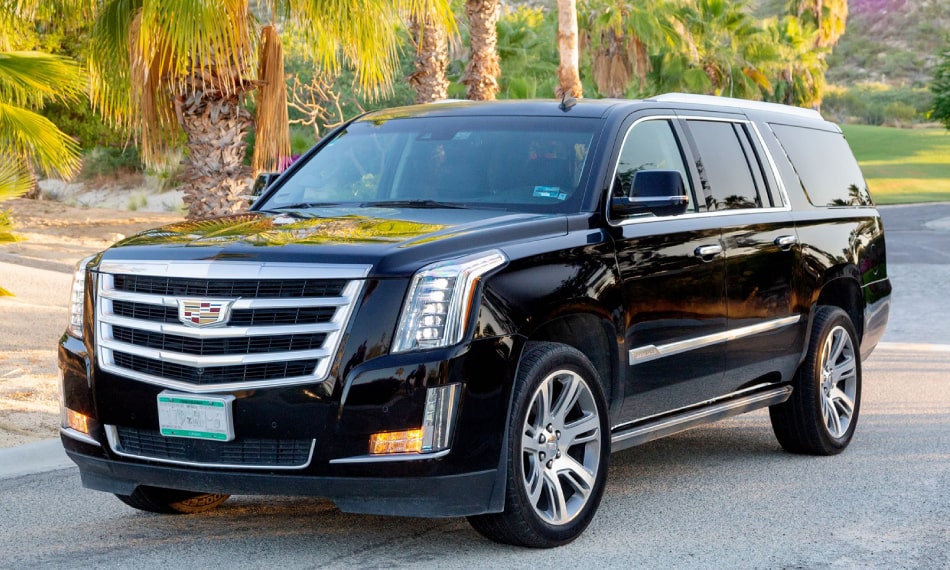 Up to 5 Passengers per Vehicle
Wish to travel in style? Cadillac is the definition of luxury, featuring unmatched refinement and elevated craftsmanship. Our Escalades are full-size SUV's offering extraordinary comfort and plenty of storage space. Perfect for VIP's, Cabo weddings, special events, and those who enjoy the very best.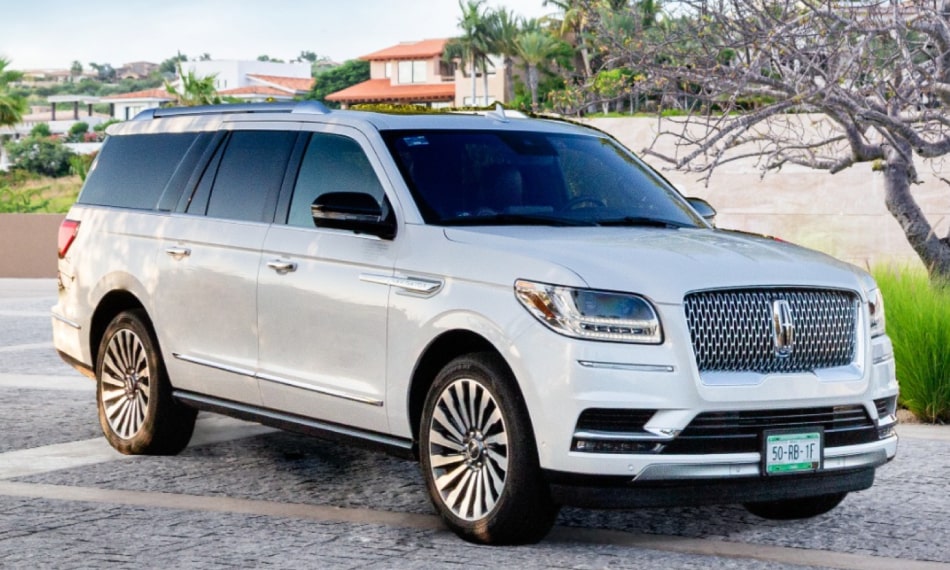 Up to 5 Passengers per Vehicle
Want to enjoy the Lincoln Experience? The Lincoln Navigator delivers an immense level of comfort and best in class leg room. Our 2020 Navigators combine spectacular style, massive size, utmost safety, and quiet ride experience. Ideal for special events, bride and groom transfers, and VIP's wanting to enjoy automotive excellence.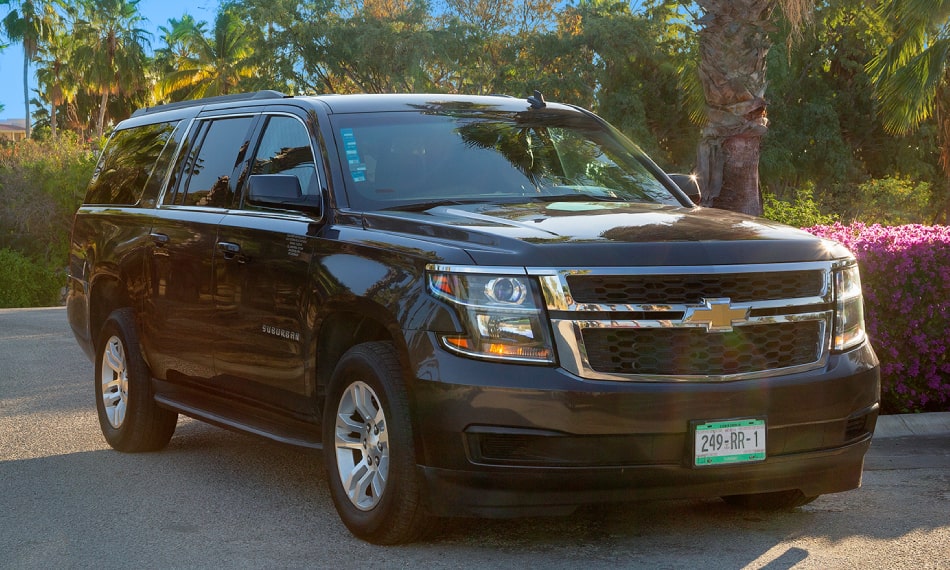 Up to 6 Passengers per Vehicle
Enjoy private transportation services? Combining luxury, safety, and comfort, the Suburban is the perfect vehicle for families with lots of luggage. Designed for both individuals and small groups interested in airport transfers and/or private transportation services throughout the Los Cabos area.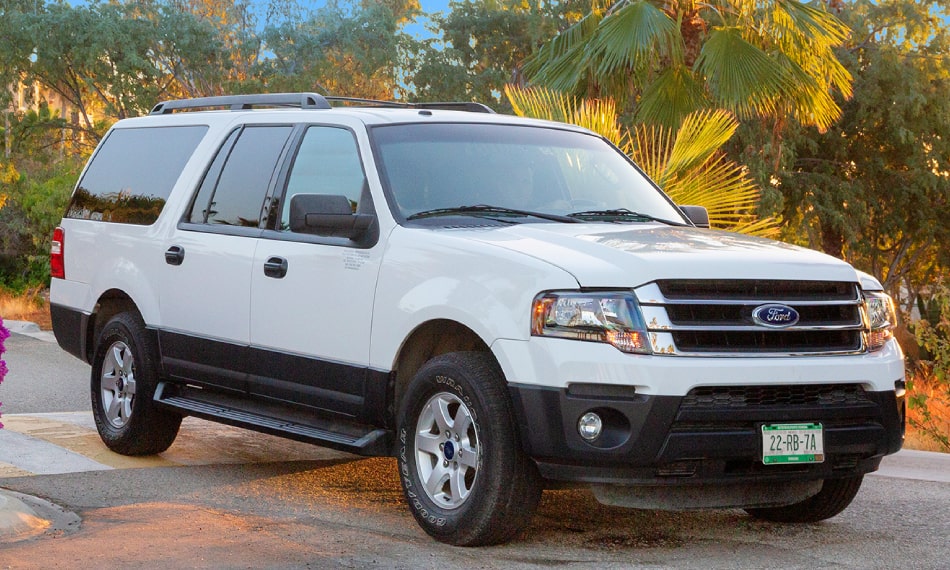 Up to 6 Passengers per Vehicle
Appreciate travel in a full-size SUV? Ford Expedition provides a luxurious ride designed for comfort and safety, with lots of room for luggage. Perfect for individuals and small groups interested in high quality airport and private transfer services throughout Los Cabos and the surrounding region.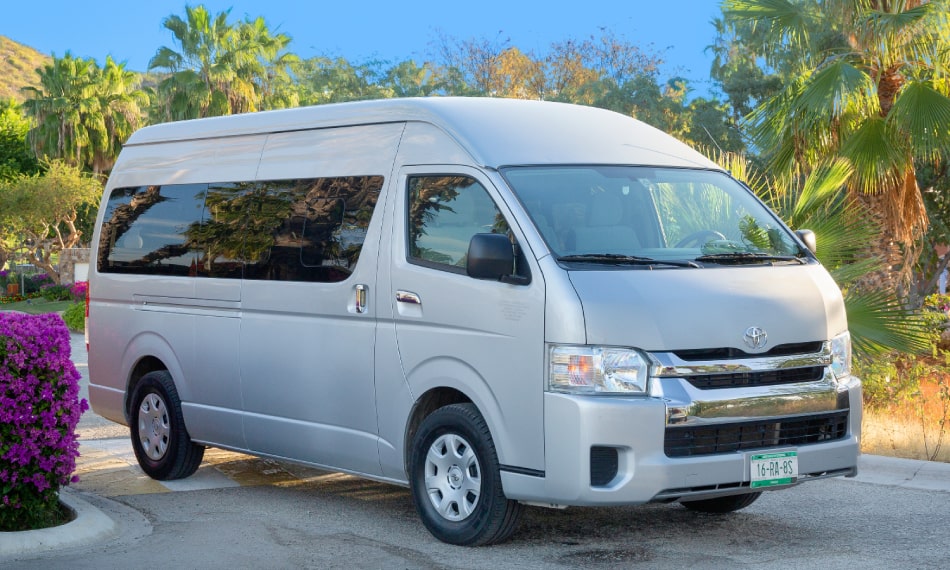 Up to 10 Passengers per Vehicle
Are you traveling with family and friends? Enjoy our new Toyota Hiace vehicles with additional seating and extra luggage capacity. Safe and reliable, with ample room to transport your group anywhere in Cabo. Comfortable and relaxing with everyone traveling in one vehicle to & from the airport or events.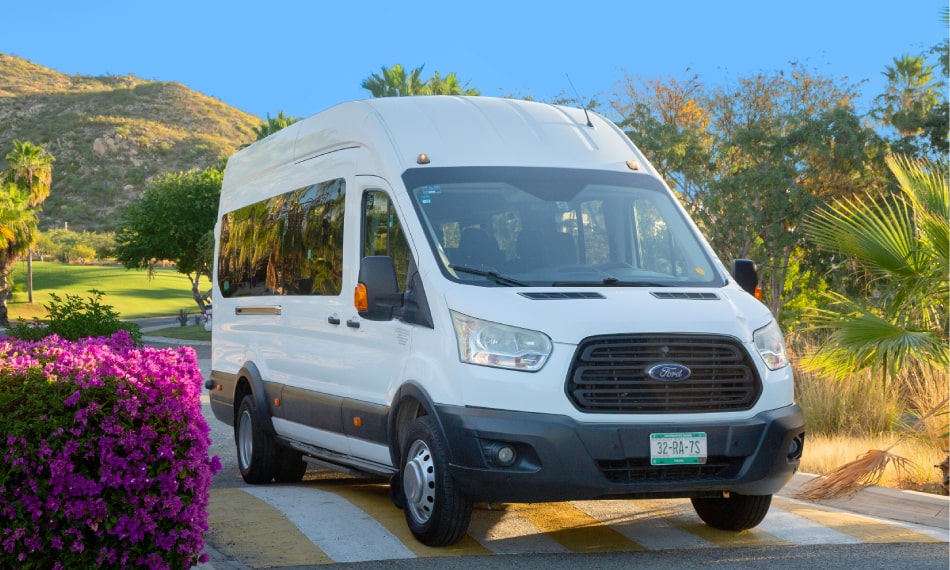 Up to 16 Passengers per Vehicle
Travelling with lots of friends and/or family? Those few extra seats can make a difference. Transportation with a large group has never been so comfortable and affordable. Say goodbye to uncomfortable airport transfers. Cabo transfers features the Transit for luxurious transportation for larger groups.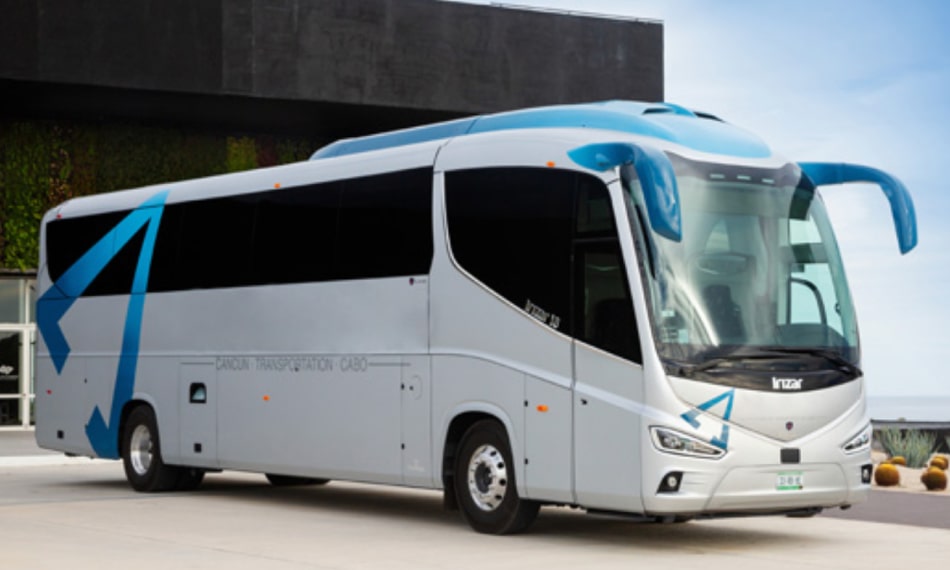 Up to 45 Passengers per Vehicle
Everyone arriving or departing at the same time? Looking to transport many people, without having to use multiple vehicles? For large groups or events, our Motor-coaches provide seating for up to 45 people. Cabo Transfers can manage the transportation requirements for any size group or event.
All journeys have secret destinations of which the traveler is unaware.