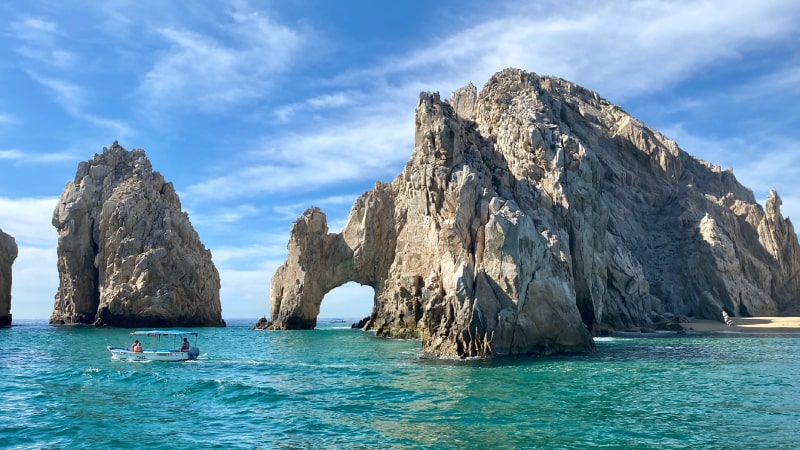 Cabo Transfers is truly one of the best companies we have utilized on our many trips to Cabo!
Lisa C
Valencia, CA
Your driver was excellent and accommodating. It's the little touches that go a long way...
Andrew
Orange County, CA
Professional service with a profesional interactive driver.
Shawn and Tammy Blais
Kimberley B.C.
Your drivers were so nice and the cold beer "with limes" didn't hurt. We hope to return to Cabo soon and when we do, you can expect to hear from us.
Peter LaGrave
Seattle, WA
Booked private shuttle with one hour grocery shop at La comer. Was great. Arrived at condo and luggage was delivered to our suite. Lots of stairs so was much appreciated! Driver was on time to pick us up to go back to airport. Great experience. Will definitely book again and would recommend! Thank you!
Lorraine Byrne
San Jose del cabo
Really great worry free service at a reasonable cost!!
Brian James
Seattle
From the initial reservations, to the airport pickup and return, the Cabo Transfer people were ALL very professional, courteous and helpful
Reggie
Alabama
We used Cabo Transfers for airport transfers in our visit to Cabo. They were on time, drivers were friendly and courteous. Our driver back to the airport was great- I believe his name was Raul- he pointed out places of interest and history of some of the locations we drove by. Nice kept Suburbans in very good condition.
Jay
BC
Found Cabo Transfers to be very dependable, professional, and courteous with a fleet of clean, well maintained transport vehicles. Cabo Transfers is our only source of airport transport that we utilize. Highly recommend them as we found their service to be superb!!
George
Indiana
They were on time for both pickups at the hotel and the airport. Awesome job! Would highly recommend!
Mike
Orange County, California
Getting from/to the airport is the most hectic part of a Cabo vacation so its nice to rely upon Cabo Transfers.
C. Fox
Kirkland, WA
Cabo transfers made traveling with children easier and our vacation better.
Grant
San Diego
Great service, on time, fun and reliable. Our driver was extraordinary, friendly and helpful. I'll use them again for sure.
James
OR
THANK YOU y MIL GRACIAS for the above and beyond customer service I received on my departure from Cabo San Lucas
Laarni Rosca Dacanay
Newport Beach, California, USA
Had a stress free, great experience with Cabo Transfers. Our flight was delayed almost an hour and was worried our pickup wouldn't go smoothly being that we didn't prepay. When exiting the airport our driver was waiting to transport our party of 7. The vehicle was immaculate and the driver was wonderful. Definitely recomend Cabo Transfers!
Marcela
NY
If anyone wants a transfer while in Cabo you guys are the ones to use.
Jeff and Shirley Fox
Bend Oregon
Clean, comfortable, timely, knowledgeable and genuine. I'll be back! Gracias!
The Hagood Family
Atlanta, GA
Have used CT the last 6 times here. Always courteous drivers, point out Cabo highlights, get us to our destination in a timely fashion. Shout out to our driver Sergio today for a great trip back to the airport, great driver and good communications with him! Thanks again!
Chaz Dunbar
Cabo
I wholeheartedly recommend Cabo Transfers for any transport needs you have in Cabo and the East Cape in general.
Drew W
San Francisco, CA
We will be returning to Cabo, and Cabo Transfers is the only company we will consider for our transportation needs.
Kevin and Stephanie
San Antonio, Texas
All journeys have secret destinations of which the traveler is unaware.